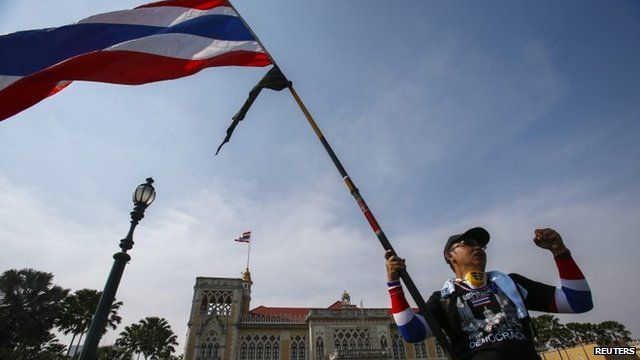 Video
Thailand unrest: Calm returns to Bangkok streets
After days of violent confrontations between police and anti-government demonstrators in Thailand, barricades are finally being dismantled and a sense of calm has returned to the streets of Bangkok.
But as tensions fell, protest leader Suthep Thaugsuban vowed to fight on and remove the government.
Thai Prime Minister Yingluck Shinawatra has rejected protesters' demands that she step down.
Jonathan Head reports.
Go to next video: 'The fire has gone out of their fight'