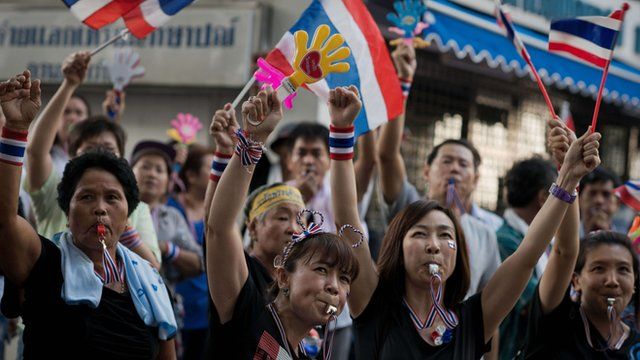 Video
Thai Minister: 'This isn't the way to run democracy'
Political turmoil continues to escalate in Thailand as anti-government protestors have forced the evacuation of the top crime fighting government building, The Department of Special Investigations.
Protestors claim they intend to surround a number of government ministries in a bid to overthrow the Prime Minister, Yingluck Shinawatra.
BBC World's Nik Gowing spoke to Suranand Vejjajiva, secretary general to Thai PM.
Go to next video: Thai protestors close crime agency