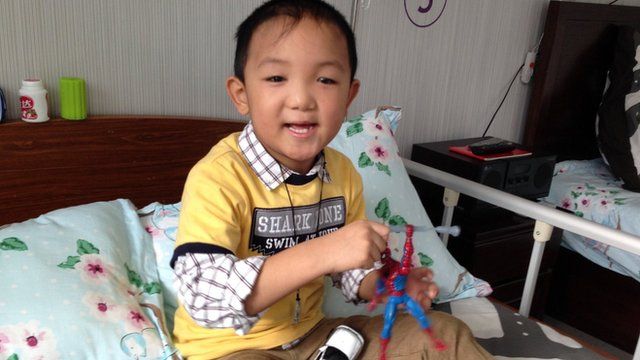 Video
New eyes for Guo Bin, Chinese boy injured in attack
A Chinese boy whose eyes were gouged out in an attack in August has undergone surgery to complete the process of implanting prosthetic eyes.
Police suspect Guo Bin's late aunt was responsible, although the motive for the attack is unclear. Six days after the incident, she reportedly killed herself by jumping into a well.
Guo Bin has undergone a series of operations for the prosthetics to give him a natural appearance but these will not restore his vision.
His mother, Wang Wenli, told the BBC's Juliana Liu that she wished she had found her son earlier.
Go to next video: Vision hope for China eye-gouge boy