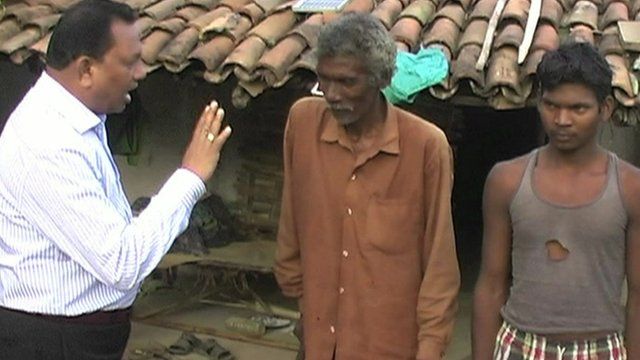 Video
Eight Indian election officials sent to chase just two votes
People in Chhattisgarh state are due to vote in India's assembly elections on 19 November.
It is thought the polls will give a sense of how the people may vote in the general elections due in 2014.
Election officials who want to encourage the maximum number of people turn up for this, the second phase of voting, will be trekking into the remote forest areas of the state to register villagers' votes.
One such village is Sherdand, where eight election officials will journey for about 10km to register just two votes.
One of the voters, Devraj Chevra, said that he appreciated the officials' efforts as he was too old to walk to the next village to cast his vote.
Original video produced by BBC Hindi's Salman Ravi