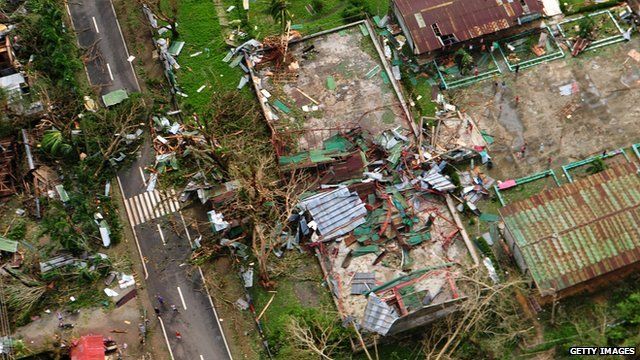 Video
Typhoon survivor: Locals helpless as homes 'fell apart'
A large scale international rescue operation is getting underway to help more than 4m people in the Philippines, whose homes have been devastated by Typhoon Haiyan.
Officials estimate up to 10,000 people have died in Tacloban city and hundreds elsewhere.
Speaking to the Today programme's Evan Davis, Luke Spence, who survived the typhoon, said: "Eight of us huddled in the back of a dive shop that was made from concrete, whereas the locals were in houses made from wood. They just sat there as their houses fell apart around them."
Lynette Lyn, who was also in the Philippines during the typhoon, explained it was important to find "a safe space, under tables, where the debris couldn't hit you".
First broadcast on BBC Radio 4's Today programme on Monday 11 November 2013.