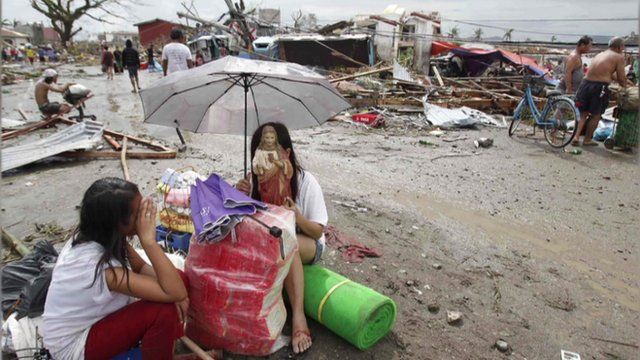 Video
Typhoon Haiyan: Hundreds feared dead in Philippines
Hundreds of people are feared dead in the Philippines after Typhoon Haiyan swept through on Friday.
Among the worst-hit areas were the eastern island of Leyte and the coastal city of Tacloban, which saw buildings flattened in a storm surge.
First reports said 100 bodies had been found there but the Red Cross later estimated a figure of more than 1,000, with 200 more deaths in Samar province.
The typhoon is now heading for Vietnam, and is expected to make landfall on Sunday.
Jon Donnison reports.
Go to next video: Typhoon Haiyan: Weather report