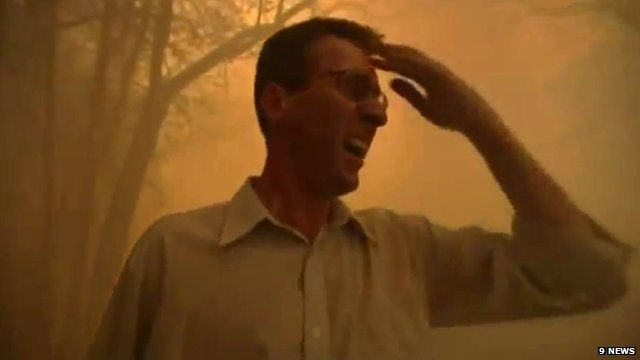 Video
Australia bushfires: Reporter urges man to abandon home
A man desperate to salvage possessions as bushfires closed in on his home in Springwood, Australia, has been forced to abandon his attempt by a news reporter.
Adam Schweimsberg was being filmed by 9 News' Damian Ryan and his crew after racing to his property west of Sydney from work on Thursday.
When he arrived, it was surrounded by flames and thick smoke.
The crew returned later to film him surveying his destroyed home, which is among hundreds razed by fires burning across New South Wales.
Footage courtesy 9 News, Nine Network Australia
Go to next video: Fire chief breaks down over bushfires