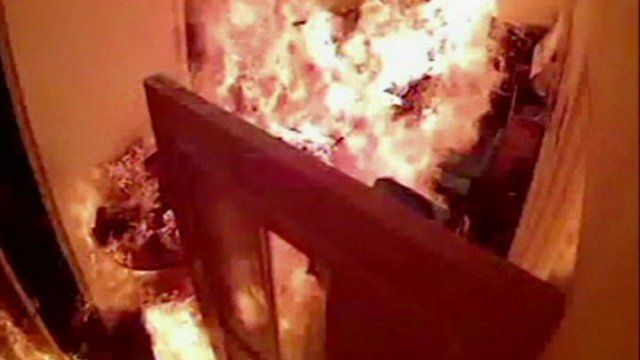 Video
Masked men set Maldives TV station on fire
Masked men have set fire to the studios of pro-opposition Maldives television station Raajje TV, causing extensive damage.
It came just hours before the Maldives Supreme Court annulled results from the first round of voting in presidential elections, and called a fresh ballot for 20 October.
The court had postponed the second round of voting amid allegations of electoral fraud.
Mohammed Nasheed, who was forced from office in an alleged coup last year, won 45% of the vote, falling short of the total needed to avoid a run-off.
Raajje TV, is known to support Mr Nasheed.
Go to next video: Maldives report sparks street protests