Media player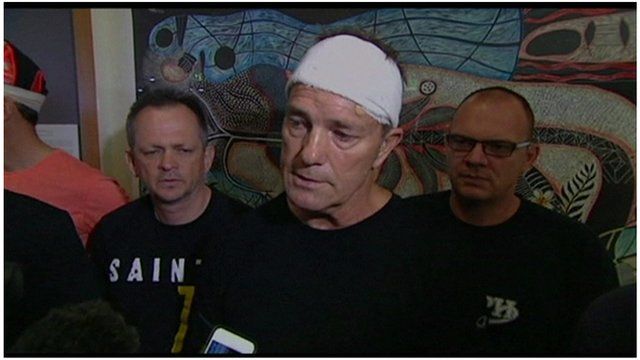 Media playback is unsupported on your device
Video
Papua New Guinea machete attack: Survivors flown home
A group of tourists who survived a machete attack whilst trekking in Papua New Guinea on Tuesday have been flown to Australia.
Two porters were killed and several hikers from Australia and New Zealand were injured by six men armed with machetes, spears and guns.
"I was coming out of my tent and I was clubbed and then basically was on my knees bleeding," said Nick Bennett, who was injured in the attack.
A recent increase in cases of extreme brutality, including beheadings, burnings and gang rapes, prompted the government to expand the list of crimes punishable by death.