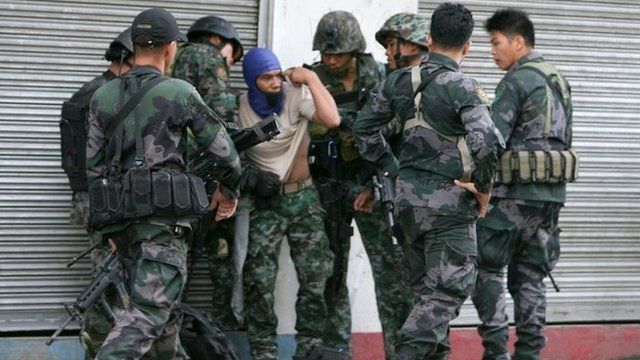 Video
Philippine rebel attack in Zamboanga kills soldier
Clashes between Philippine troops and around 100 suspected Muslim rebels have killed one soldier and wounded at least six, officials say.
Suspected members of the Moro National Liberation Front (MNLF) moved in on Zamboanga, a city in Mindanao, by boat early on Monday, officials said.
Clashes spread from the coast to the city's busy Rio Hondo area.
The MNLF signed a peace agreement with the government in 1996. However, some of its fighters remain active.
The BBC's South-East Asia correspondent, Jonathan Head, says the rebels arrived for a "show of force".
Go to next video: 'Pork-barrel' politics spark protests