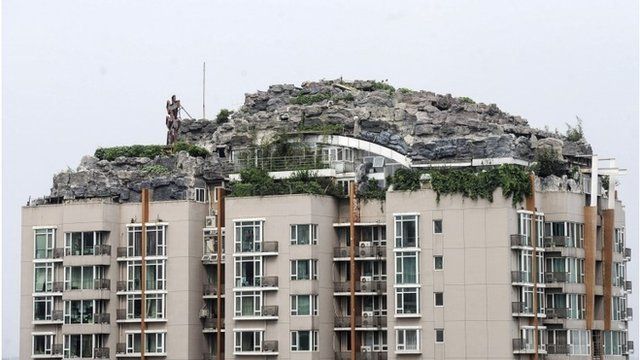 Video
Beijing rock villa on high-rise roof to be demolished
A Chinese man who built a rock-covered roof-top villa on top of a high-rise building has told the BBC he will comply with an order to demolish it.
The villa, surrounded by rocks, trees and bushes, sits on top of a 26-storey building in Beijing's Haidian district.
The owner and constructor, Zhang Biqing, says that the fake mountain was made of light materials including plastic and resin but admitted he had not obtained planning permission for a small sunroom.
Speaking to the Newshour programme on BBC World Service radio, he said: "It's not like the whole building is illegal."
Go to next video: China's 'dancing tightrope walker'