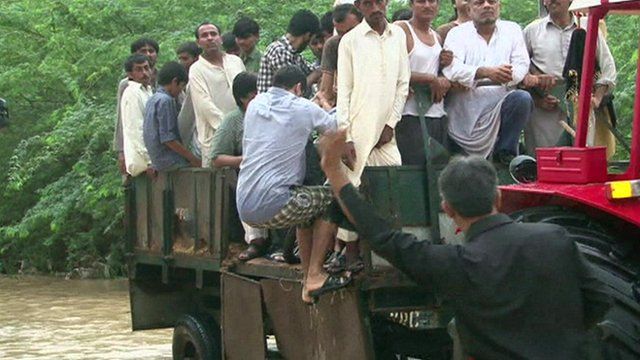 Video
Pakistan and Afghanistan monsoon floods kill dozens
Eastern Afghanistan and neighbouring Pakistan have been hit by torrential rain, causing floods which have killed at least 80 people.
Officials said 34 died in the Sarobi district alone, around 65 km (40 miles) east of the Afghan capital Kabul.
Pakistan's biggest city Karachi was also badly affected, with at least 16 killed after days of flooding.
The rains, which started on Saturday, turned into a heavy downpour that inundated several areas of Pakistan's largest city. Forecasters have warned of more rains in Karachi and other parts of Pakistan.
This footage shows how areas across Karachi have been affected.
Go to next video: Misery for Pakistan flood victims