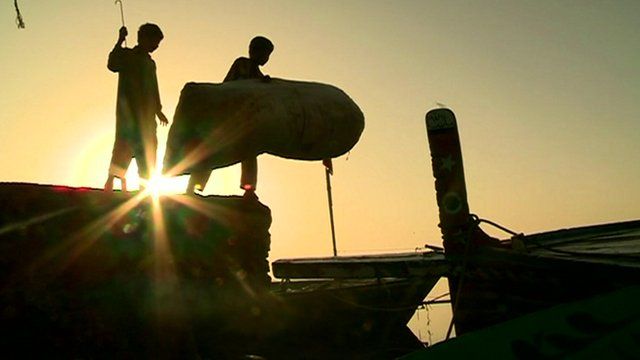 Video
Meet the crab-hunting children of Karachi
Every morning 13-year-old Rafiq and 11-year-old Hussain set off in make-shift boats from Karachi's historical fishermen settlement of Rehri Goth and head for nearby mangrove forests.
While the area's grown-up fishermen hope to catch ever-dwindling supplies of fish, the boys - and others like them - are after crabs which they can sell in local markets to bring home some much-needed income.
Sana Gulzar reports.
Original report by BBC Urdu's Riaz Sohail
Go to next video: Threat to otter fishing in Bangladesh