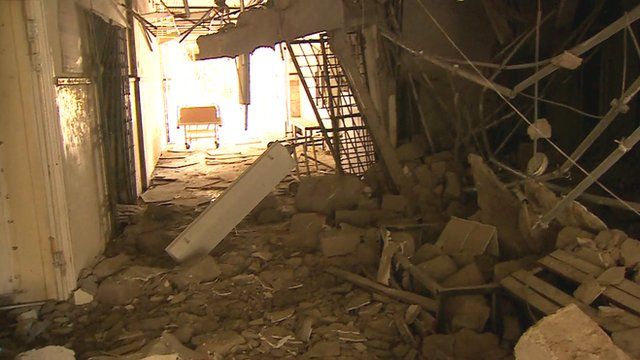 Video
Pakistan blast: Inside bomb-damaged Quetta hospital
The Pakistani city of Quetta was shaken by a triple suicide bombing in which 25 people were killed last Saturday.
The first attack targeted young women on a university bus, killing 14 students. Gunmen then laid siege to a nearby hospital where the wounded were taken for treatment. Both the university and hospital remain closed until further notice.
As the Pakistani authorities investigate the security lapses in preventing the carnage, the BBC's Shahzeb Jillani gained rare access inside the hospital, where militants from an extremist Sunni group, Lashkar-e-Jhangvi, fought a five-hour gun battled with security forces.