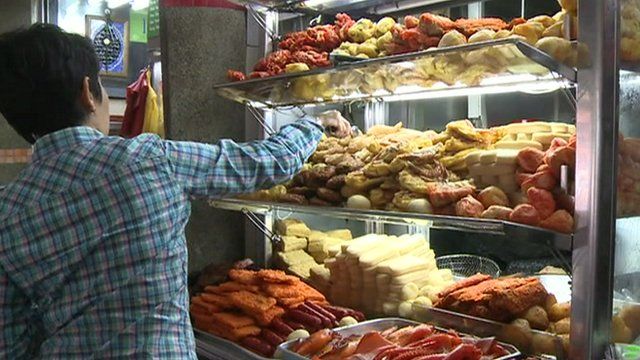 Video
Can Singapore's hawker food heritage survive?
Singapore's food courts, known as hawker centres, are one of the country's most-loved institutions, providing meals and local delights for as little as S$3 ($2.4; £1.5).
Outside the most famous hawker stalls, you can find long queues of customers willing to wait for up to 30 minutes to be served - even though it's relatively inexpensive street food that they're waiting for.
But now there are fears that this aspect of Singapore's culinary heritage is on the wane.
The government has warned that there is a "real chance" that there will not be enough new people joining the industry to maintain Singapore's hawker centres.
Helier Cheung reports from Singapore.
Go to next video: 'I left engineering to be food hawker'