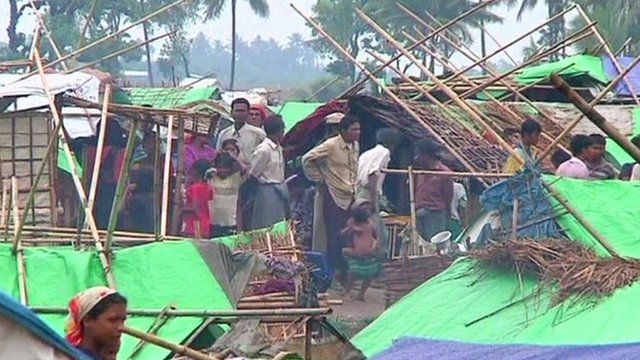 Video
Cyclone Mahasen: UN warns it's a 'race against time'
As Cyclone Mahase approaches the Burmese government has evacuated thousands of people from endangered areas of the country.
However, Kirsten Mildren, from the UN Office for the Coordination of Humanitarian Affairs, says tens of thousands of lives remain at risk unless the government speeds up its evacuation programme ahead of a powerful cyclone.
More than 100,000 people, mostly Rohingya Muslims displaced by last year's ethnic violence, are living in makeshift camps in Rakhine.
State TV says around 5,000 people have been relocated, but this is nowhere near the government's target .
Kirsten Mildren spoke to the BBC's Lucy Hockings via webcam from Bangkok.