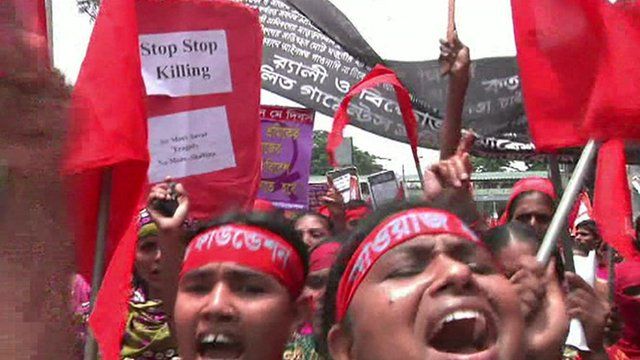 Video
Bangladesh: Protests as building collapse death toll passes 400
The number of people killed in the collapse of a factory building on the outskirts of the Bangladeshi capital, Dhaka, has passed 400, officials say.
A senior army official also said that a list of 149 people still missing had been compiled from relatives.
Thousands marched in May Day parades in Dhaka on Tuesday, demanding the death penalty for the factory owner.
Ethirajan Anbarasan reports from Dhaka.
Go to next video: Anger after Dhaka factory collapse