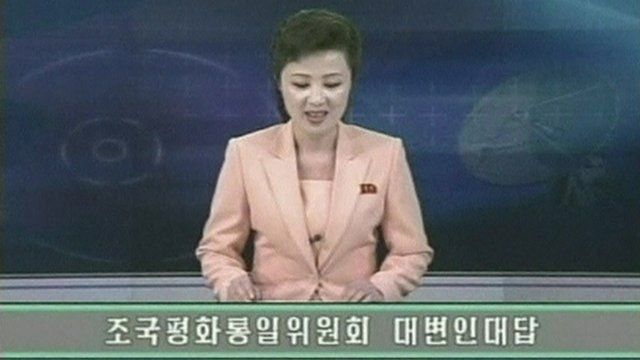 Video
N Korea calls dialogue offer by S Korea a 'crafty trick'
North Korea's state-run broadcaster says the government calls South Korea's offer of dialogue to ease tensions a "crafty trick".
South Korea appeared to soften its tone on North Korea, calling on Pyongyang to come to the dialogue table to resolve problems like the Kaesong industrial complex.
After weeks of threats from the North of an impending war, North Korea's President Kim Yong-nam said that his country should continue with its nuclear plans.
Go to next video: US 'open to dialogue' on N Korea