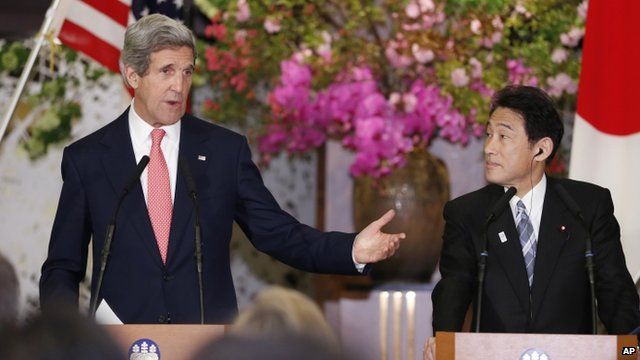 Video
John Kerry urges North Korea to join regional dialogue
US Secretary of State John Kerry has called on North Korea's leaders to "come to the table in a responsible way" to end regional tensions.
Speaking in Tokyo, the fourth and final stop on his Asian tour, Mr Kerry warned North Korea it risked further isolation if its threats continued, and reaffirmed his country's commitment to defend its allies, including Japan.
On Monday, North Korea will mark the birth of the country's founder, Kim Il-sung, and it is thought that the anniversary could be used for a missile launch.
Rupert Wingfield-Hayes reports from Seoul.
Go to next video: Kerry calls for N Korea denuclearisation