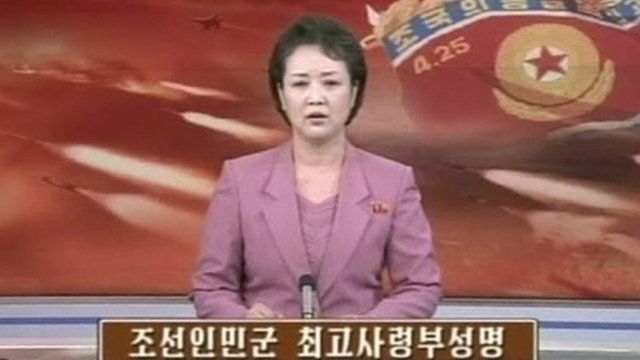 Video
N Korea goes 'into combat posture No 1', says state TV
North Korea says it has ordered artillery and rocket units into "combat posture" to prepare to target US bases in Hawaii, Guam and the US mainland.
The announcement, carried by KCNA news agency, follows days of strong rhetoric from Pyongyang.
Tensions remain high on the Korean peninsula in the wake of North Korea's third nuclear test on 12 February. The test led to new UN sanctions which Pyongyang strongly opposes.
Go to next video: 24 hours at the last Cold War frontier