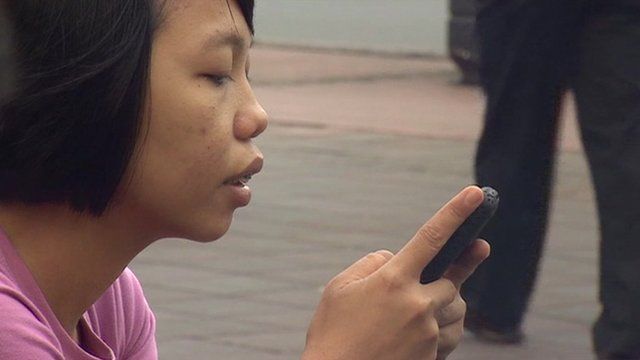 Video
Impact of social media on activism in Asia
Across Southeast Asia people are getting connected quicker and more efficiently than anywhere else in the world.
Between 2011 and 2012 the sales of smartphones in South East Asia grew by 78% and as much as 326% in the Philippines.
It is a region that is now worth as much as $13.7bn to the smartphone industry.
The major knock-on effect has been that social media is more available. More posts are made on Twitter in Jakarta than any other city in the world.
From dot com to Facebook and Twitter, people are making their voice heard. Petitions are now widespread, whether it is talking about corruption scandals or rape.
So where does the movement go from here? And could it be effective in bringing about real change?
Babita Sharma was joined by Radhytia Arghawisha, a social media consultant in Indonesia and by Raheel Kursheed, from Change.org, a campaign group based in India.