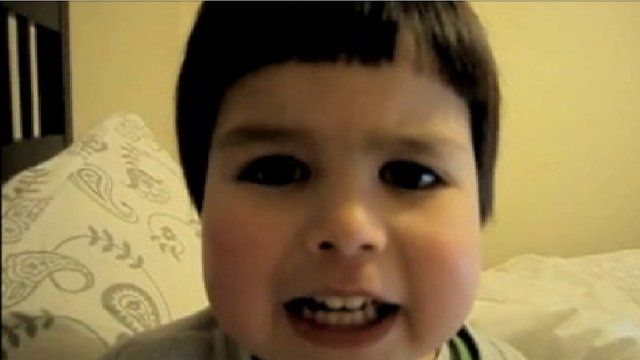 Video
Dylan Hall: A three-year-old Thai internet sensation
Dylan Hall may be just three years old but he has already managed to become an internet sensation in his native Thailand.
He now lives in Wales with his Welsh father and his Thai mother, who frequently send YouTube clips of him to his grandparents in Thailand.
And one of those YouTube videos, in which he recited the Thai alphabet, has made Dylan a celebrity in Thailand.
Since being posted online the video has had more than two million views - and Dylan himself now has over 80,000 followers on Facebook.
Dylan and his father Pete joined the BBC's Mishal Husain.
Go to next video: Toddler winched to safety in floods