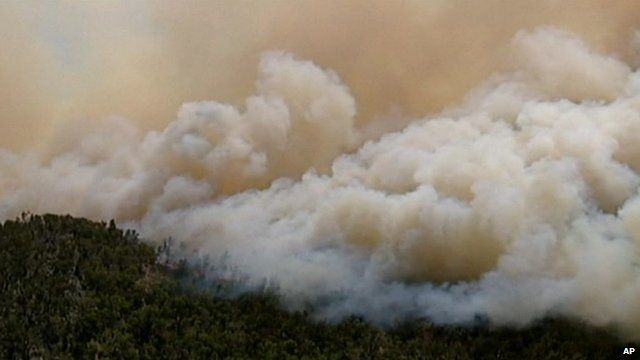 Video
Australia fires fanned by winds and record temperatures
High winds and record temperatures fanned fires in south-east Australia, after the prime minister warned of a "very dangerous day".
More than 130 fires are currently burning in New South Wales, 40 of which have not been contained.
Four areas in New South Wales have been given a "catastrophic" fire danger rating, meaning that if fires break out they will be uncontrollable and fast-moving, so residents should leave.
Nick Bryant reports.
Go to next video: Heat and wind fan Australia fires