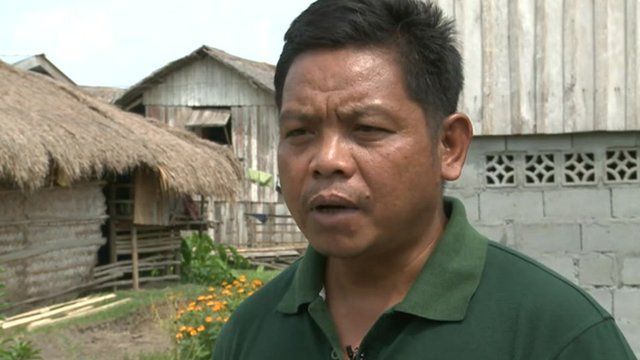 Video
Mindanao stories: The displaced farmer
Mindanao is a beautiful island in the southern Philippines, yet one of the most violent parts of Asia. In and around the city of Cotabato, there are several rebel groups, extortion and kidnap gangs, and clans with their own private armies. There are also tens of thousands of people trying to live a normal life.
This year the main rebel group signed a roadmap for peace with the government - but what will this mean for those living there?
Abdul Manan Manalasal is now in his 40s, but he has been unable to live on his family's lands since childhood.
He is one of hundreds of thousands of people to have been displaced because of the violence - either by clan feuds, or fighting between the government and rebel forces.
Some of these displaced people are now in official camps, reliant on aid from charities and the government. Many others, like Mr Manalasal, move from place to place, trying to eke out a living on spare bits of land.