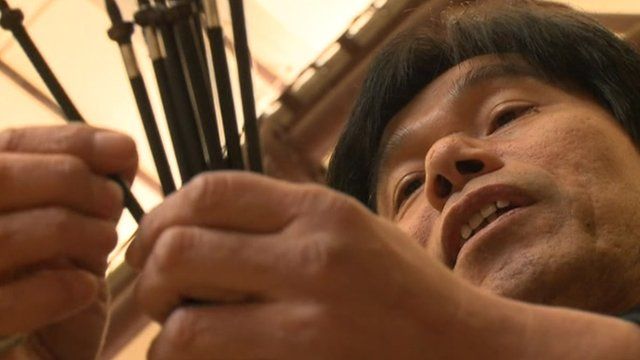 Video
Is this man Japan's last true ninja?
Japan's era of shoguns and samurai is long over, but the country does have one, or maybe two, surviving ninjas.
Experts in the dark arts of espionage and silent assassination, ninjas passed their skills from father to son. Hired by noble samurai warriors to spy, sabotage and kill, their black outfits usually covered everything but their eyes, leaving them virtually invisible in shadow - until they struck.
Using weapons such as shuriken, a sharpened star-shaped projectile, and the fukiya blowpipe, they were silent but deadly.
Jinichi Kawakami, a 63-year old engineer, is Japan's last ninja grandmaster according to the Igaryu ninja museum.
He is the head of the Ban clan, a family that traces its ninja roots back 500 years.
He says that when he dies, the deadly art of ninjutsu will die with him because it does not suit the modern age.
Mariko Oi went to meet him.
Go to next video: 'Cinema ninjas' silence bad crowds