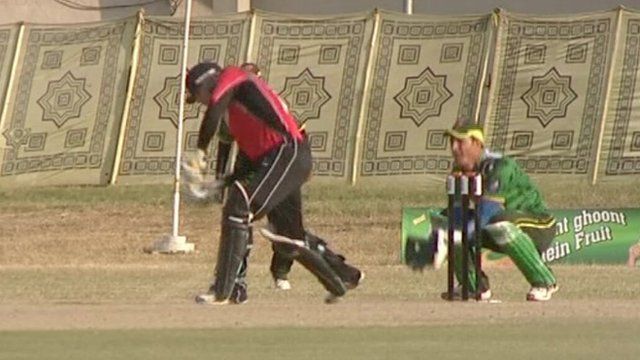 Video
British Army cricketers tour Pakistan
Cricketers from the British Army have been enjoying a bit of unexpected limelight in Pakistan.
There has been no international cricket in Pakistan since 2009 because of security concerns, but a team made up of serving British military personnel has just completed a tour there, becoming front page news and having all of their matches broadcast live on national TV.
Pakistan's Cricket Board fielded a team of international stars to play them, and says the tour is a big step forward in helping persuade foreign teams to return to Pakistan.
Aleem Maqbool went to the team's last match, against the Pakistani Army, in Rawalpindi.
Go to next video: Afghan women take to cricket pitch