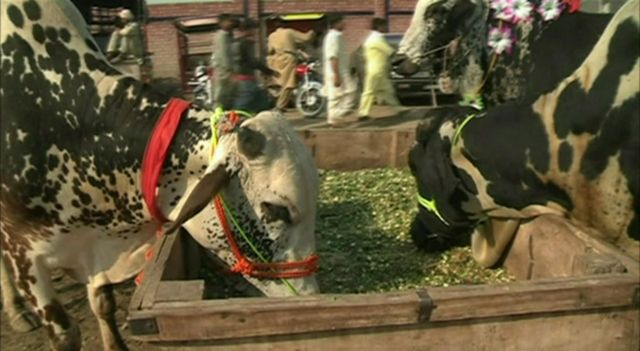 Video
Pakistan Muslims opt for collaborative sacrifice
As millions of Muslims prepare for Eid al-Adha, the festival of sacrifice, high prices have meant that people are having to share the cost of the traditional sacrificial animal.
Instead of buying smaller, individual animals, such as goats, people are grouping together for larger animals such as cows and bulls.
The price increase is due to inflation and the recent floods.
Mehvish Hussain reports.
Video produced by BBC Urdu's Ali Salman
Go to next video: Eid helps Bangladesh farmers