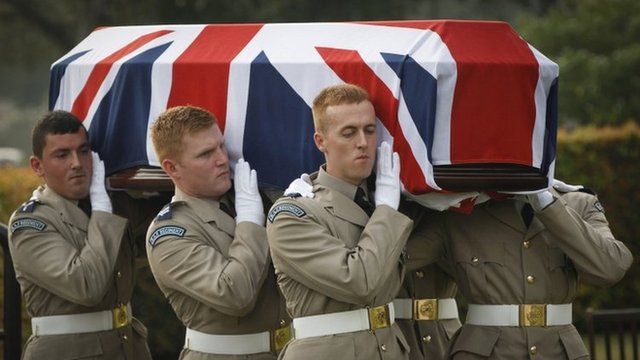 Video
Malaysia burial for RAF plane crew killed in 1945 crash
The remains of eight Royal Air Force crew members who died in a 1945 plane crash have been buried in Malaysia.
The burials took place on Thursday, with full military honours, at Cheras War Graves cemetery, in Kuala Lumpur.
Clayton Ford, who led a privately-funded expedition team to unearth the remains of the fallen servicemen, said, "It is a very great ending and a fitting ending for the crew of KL654."
The BBC's Jennifer Pak attended the ceremony