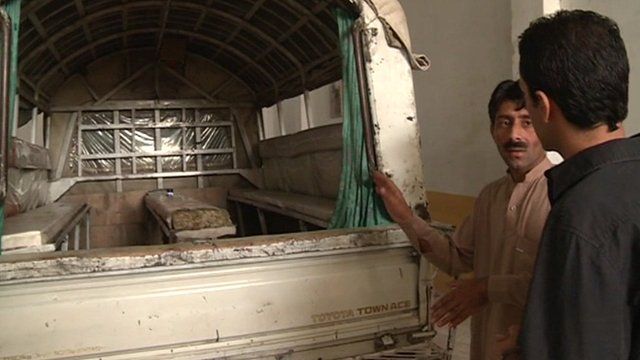 Video
Malala Yousafzai: BBC visits Pakistan shooting town
People in Pakistan have been observing a day of prayer for the recovery of a 14-year-old girl shot in the head by Taliban gunmen.
Malala Yousafzai was transferred to a military hospital in Rawalpindi on Thursday. Doctors say her progress over the next few days will be "critical".
The girl wrote a diary about suffering under the Taliban and was accused by them of "promoting secularism".
Police said they had arrested four people in connection with the attack.
The BBC's Aleem Maqbool is the only international correspondent to have visited her home town of Mingora since the attack.
Go to next video: Teachers and pupils condemn Malala attack