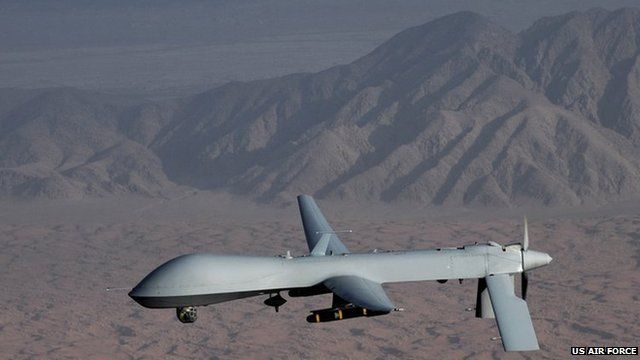 Video
Inside Pakistan's drone country
This weekend the Pakistani former cricketer turned politician, Imran Khan, plans to lead a protest against CIA drones.
The march will start in the capital Islamabadand and end in an area described as "the crucible of terrorism" - the tribal belt along the Afghan Border.
Under President Obama there has been a dramatic escalation in drone strikes.
More than 2,000 people have been reported killed. The majority are believed to be alleged militants, but several hundred civilians are reported to be among the dead.
Pakistan says the drone attacks are illegal, counter productive and a violation of its sovereignty.
Orla Guerin reports.