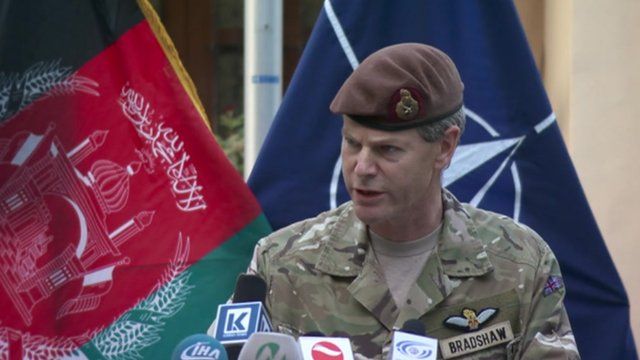 Video
Deadly Afghanistan checkpoint shooting 'confused'
A checkpoint shooting in eastern Afghanistan has taken the US military's death toll in the war past 2,000.
A US soldier and contractor were killed while three Afghan soldiers died and four were injured.
Initial reports from Isaf said the US soldier was believed to have been killed by a member of the Afghan security services, but the US-led coalition later said the circumstances were unclear.
Isaf's deputy commander, Lt Gen Adrian Bradshaw, described the situation as "confused".