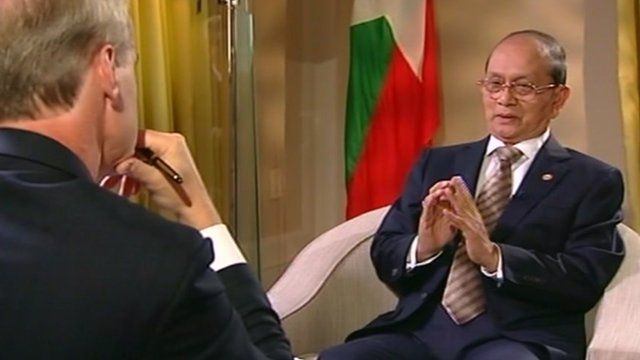 Video
Burma's Thein Sein: 'Aung San Suu Kyi could be president'
Burmese leader Thein Sein has told the BBC he would accept Aung San Suu Kyi as president if the people vote for her in the next election in 2015.
Speaking to the BBC's Hardtalk programme, he insisted that the will of the people would be respected whoever they chose in an election due in 2015.
He also reiterated his commitment to the country's reform programme, and said he and Ms Suu Kyi were working together.
Thein Sein, a former leader of the military junta that ruled Burma for decades, has overseen a dramatic shift towards a civilian-led government.
You can see the full interview on HARDtalk on Tuesday 2 October at 0330, 0830, 1530 and 2030 GMT on BBC World News.
Go to next video: Burma reform process 'irreversible'