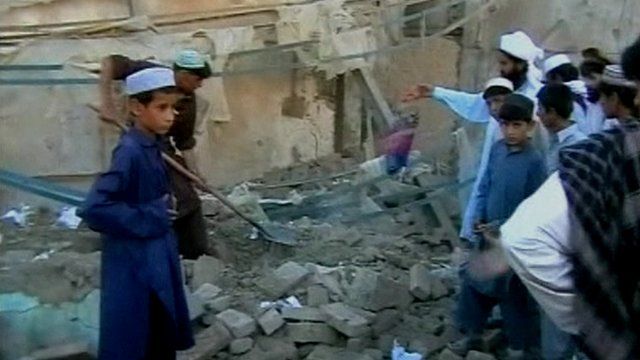 Video
Drones in Pakistan traumatise civilians, US report says
Civilians are being "terrorised" 24 hours a day by CIA drone attacks that target mainly low-level militants in north-west Pakistan, according to a US report.
Drone attacks are thought to have killed hundreds of militants in Yemen and Afghanistan as well as Pakistan.
The BBC's Orla Guerin says the report, by Stanford and New York Universities, claims "drones are counterproductive to US security interests", and that the strikes are "of dubious security value" to the United States.
The report adds that rescuers treating the casualties are also being killed and wounded by follow-up strikes.
This video features library footage
Go to next video: Drones in skies near you