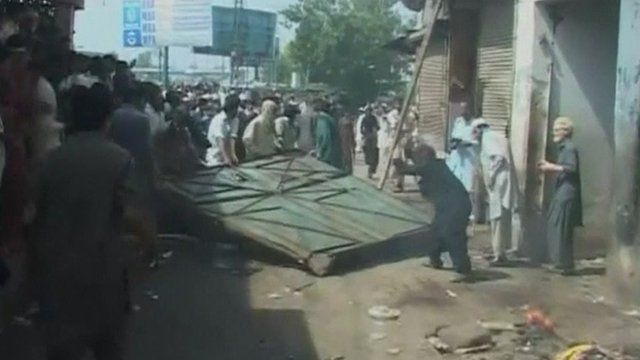 Video
Pakistanis demonstrate against offensive US-made film
Demonstrations are taking place across Pakistan against an amateur film made in the US which is said to mock Islam.
The protests have the backing of the Pakistani government which urged people to demonstrate peacefully. However, some violence has broken out.
At least one death has been reported in the northern city of Peshawar, and there are clashes elsewhere.
The US has paid for adverts on Pakistani TV that show President Barack Obama condemning the film.
Richard Galpin reports.