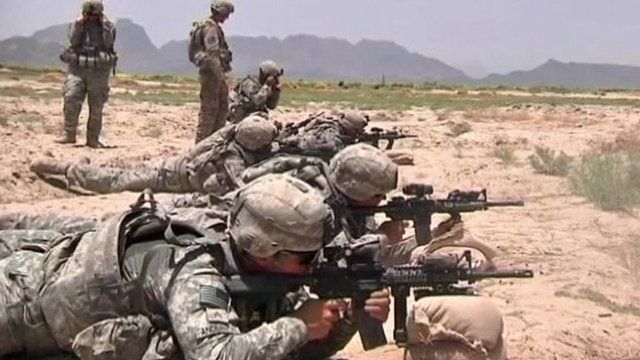 Video
Afghan police recruits' training halted after attacks
The US says it is suspending training for new recruits to the Afghan local police (ALP) while checks are carried out on possible ties to the Taliban.
It follows a series of incidents in which foreign troops have been killed by Afghan soldiers or policemen. Some 45 coalition troops have died in more than 30 "green-on-blue" attacks in 2012, at least 15 of them in August alone.
The BBC's Quentin Sommerville says that if the vetting is extended to the rest of the regular police force and the Afghan national army, it could affect the Nato mission in the country. Foreign soldiers are due to leave Afghanistan by the end of 2014.
Go to next video: Afghan mission still 'on track'