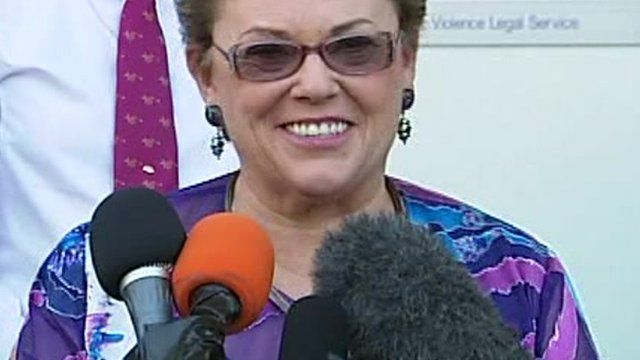 Video
Mother 'delighted' at Azaria Chamberlain ruling
An Australian coroner has ruled that Azaria Chamberlain, a baby girl who disappeared from a beauty spot 32 years ago, was taken by a dingo or wild dog.
The verdict vindicates the child's mother, Lindy, who has waged a long campaign to prove that she herself did not kill Azaria.
Mrs Chamberlain-Creighton was convicted of murder in 1982 but was later cleared when some of the baby's clothing was found in a dingo den near Uluru, then known as Ayers Rock.
Speaking after the coroner's ruling, Mrs Chamberlain-Creighton said she was ''relieved and delighted''.
She also thanked her solicitor, Stuart Tipple, for his ''strength and tenacity''.
Go to next video: Coroner rules dingo took baby girl