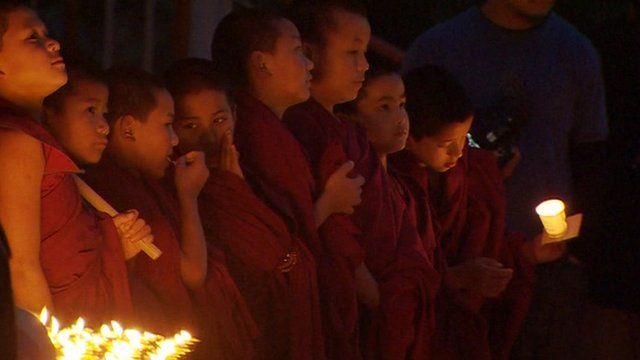 Video
China crackdown on Tibet 'worst since Cultural Revolution'
Increasing numbers of Tibetans are setting themselves on fire in a protest against Chinese rule.
Thirty-two self-immolations have occurred over the past 12 months with the majority dying as a result of their injuries.
The acts are desperate protests against Chinese rule in Tibet, and a call for a return of the Dalai Lama who fled to India 53 years ago.
Eyewitnesses in the region claim China is currently involved in the worst crackdown against Tibetans since tens of thousands of people were killed in the Cultural Revolution of the 1960s and 1970s.
Sue Lloyd-Roberts reports.
Go to next video: Tibetans set selves on fire in protest