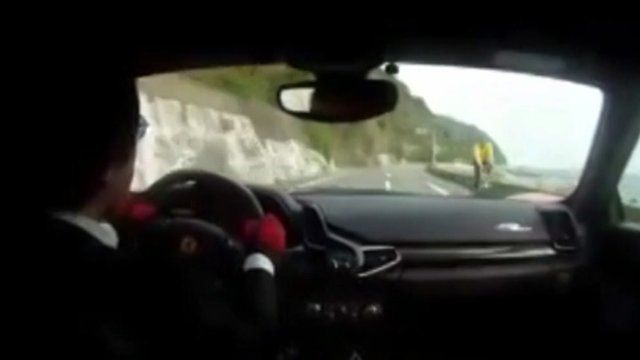 Video
Japan: YouTube Ferrari driver 'faces speeding charges'
A 50-year-old doctor has been arrested in Japan, after allegedly posting footage of a drive in a Ferrari sports car on YouTube.
He is facing charges of exceeding the speed limit after the footage showed him driving at 124km/h (77mph) in a 40km/h (25mph) zone, police say.
The man, from Okawa in Fukuoka Prefecture, was arrested after angry YouTube users apparently complained to police.
He reportedly said he "wanted people to understand the beauty of a Ferrari".