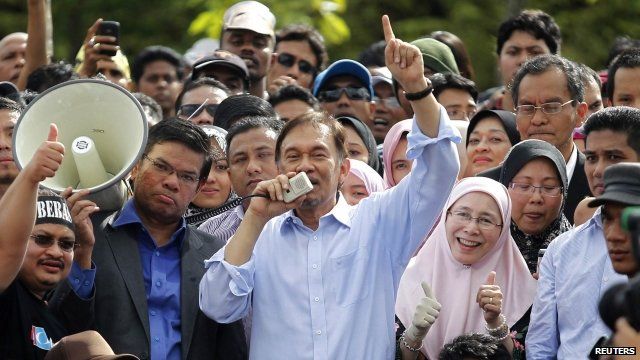 Video
Malaysia's Anwar Ibrahim: The masses cannot be fooled
Malaysian opposition leader Anwar Ibrahim has been acquitted of sodomy after a two-year trial.
Judge Zabidin Mohamad Diah said DNA evidence submitted by the prosecution was unreliable and discharged the case.
Mr Anwar, 64, has consistently denied the charges and called them a government bid to cripple his political ambitions and influence.
Speaking to the BBC shortly after he was cleared, Mr Ibrahim said he was surprised by the ruling and reiterated his calls for reforms to the judiciary and freedom of the media.
He said that he had faith in "the wisdom of the masses", who could not be fooled despite controls on the press in Malaysia.
Go to next video: Ibrahim: 'I'm finally vindicated'