Media player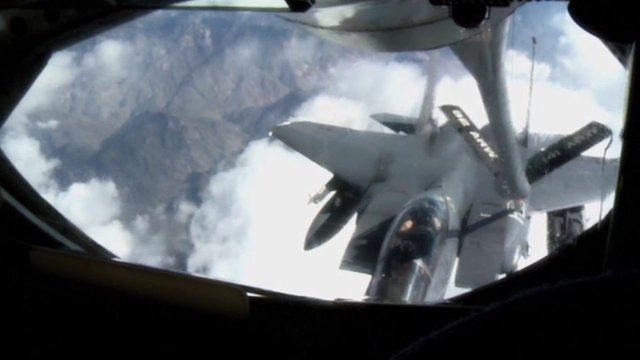 Media playback is unsupported on your device
Video
Refuelling a warplane in mid-air
The Pakistani prime minister, Youssef Raza Gilani has said it could be weeks before Pakistan lifts its blockade of Nato convoys carrying supplies to Afghanistan.
Getting hundreds of thousands of foreign troops and equipment in and out of the landlocked country can be a logistical nightmare.
One alternative to Pakistan is the Manas airbase in Kyrgyzstan which has been used for years.
However, this option will disappear from 2014 when the lease is due to expire.
Natalia Antelava visited Manas to find out the role it plays and joined a mission to refuel fighter jets patrolling the skies over Afghanistan.