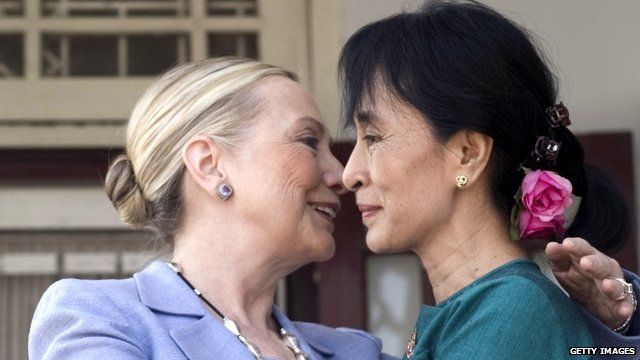 Video
Clinton: Democracy is the goal for Burma
Pro democracy leader Aung San Suu Kyi has welcomed US Secretary of State Hillary Clinton to her Rangoon home for a morning of talks.
Speaking to the media after they met, Ms Suu Kyi called for the "rule of law and cessation of civil war", while Mrs Clinton said the US would work with Burma in a transition towards democracy.
Mrs Clinton is the most senior US official to visit Burma in 50 years, after the army handed power to a civilian government last year.
But the country is still plagued by ethnic conflicts and the government continues to hold hundreds of political prisoners.
Go to next video: US to consider easing Burma sanctions