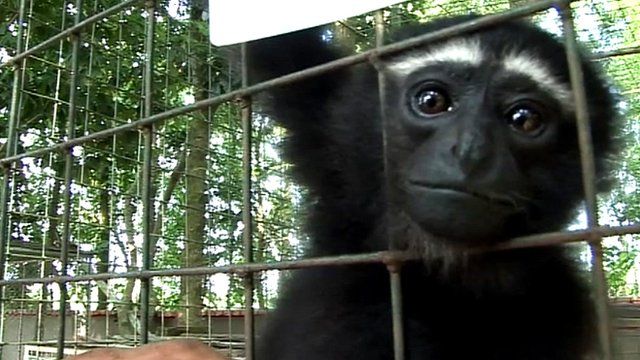 Video
Former Bangladeshi hunter sets up animal rescue centre
Sitesh Ranjan Deb is a well-known Bangladeshi conservationist.
He started as a hunter but his transformation into a conservationist was triggered 20 years ago when he was attacked by a Himalayan black bear while out stalking wild boar.
Mr Deb had a lucky escape but lost an eye, a cheek bone and several teeth.
Since then he has been nursing injured wild animals back to health and campaigning for better public attitudes towards wildlife.
Those animals which cannot be released back into the wild stay in his animal rescue centre in north-eastern Bangladesh.
Anbarasan Ethirajan went to meet Mr Deb and some of the animals he looks after.