Media player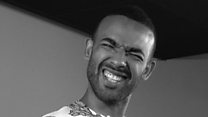 Media playback is unsupported on your device
Video
What's Up Africa: How do you lose an elephant?
Satirist Ikenna Azuike from What's Up Africa asks why the conviction of Chad's ex-President Hissene Habre in Senegal took so long, found a down side to Zanzibar's elderly getting pensions and is incredulous at the case of Tanzania's disappearing elephants.
Here's Ikenna's round-up of African news this week in 90 seconds.