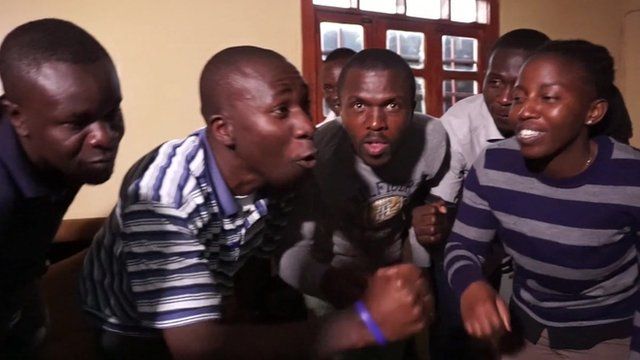 Video
Young and Connected: Chapter six
Young and Connected is BBC Africa's first WhatsApp series that will bring the story of the rise of youth groups who are challenging their leaders who want to stay in power or who are not accountable.
This is happening in various African countries like Senegal, Burkina-Faso, Congo Brazzaville, and the Democratic Republic of Congo, where our reporter Maud Jullien spent some time with a group called Lucha, in the city of Goma, which has been badly hit by years of conflict.
This is chapter six: The debate about elections
Series produced by Vladimir Hernandez and filmed by Maxime Le Hegarat.
Go to next video: Young and Connected: Chapter five