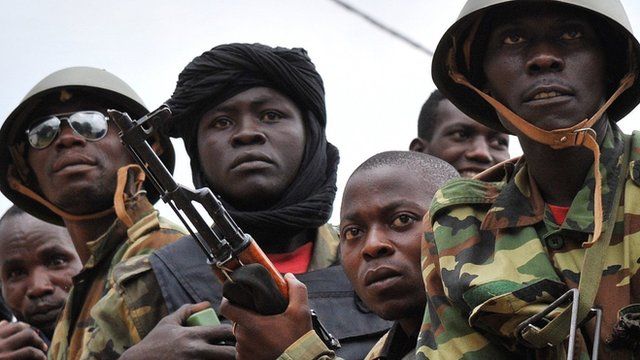 Video
Central African Republic election to take place amid violence
Voters in the Central African Republic (CAR) cast their ballots on 30 December in presidential and parliamentary elections aimed at re-establishing an elected administration after three years of turmoil.
A Muslim alliance called the Seleka seized power in March 2013. A band of mostly Christian militias, called the anti-Balaka, rose up to counter the Seleka as the country descended into sectarian violence.
A transitional government was formed in January 2014 and elections have been postponed four times since February 2015 because of insecurity and logistical challenges, in spite of the presence of international peacekeepers.
BBC Monitoring looks at who is vying for the presidency and how the continuation of fighting between armed groups will affect the election.
BBC Monitoring reports and analyses news from TV, radio, web and print media around the world. You can follow BBC Monitoring on Twitter and Facebook.
Go to next video: Background to clashes in CAR