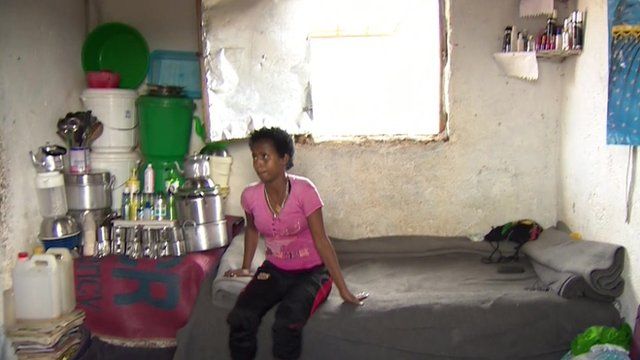 Video
Why do so many people want to leave Eritrea for Europe?
After Syria, Eritrea provides the second largest number of people looking to migrate to Europe.
One in 10 of all prospective migrants to Europe are Eritrean, and the UN estimates around 4,000 people leave the country every month.
Most say they are fleeing military service, but the Eritrean government maintains those who leave are economic migrants.
The BBC's Clive Myrie reports from a refugee camp in Ethiopia near the border with Eritrea.
Read more:
Go to next video: Why are migrants coming to Europe?