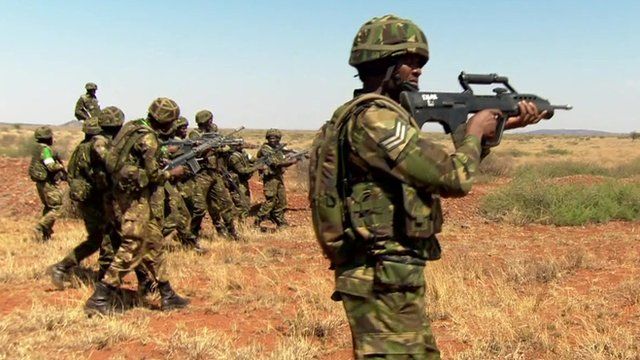 Video
African countries create force to fight together
A newly created African Standby Force, expected to operational from next year, could ease migration pressures on Europe.
That's according to military experts who have been testing the capability of more than 5,500 troops and support staff as part of a major exercise in South Africa.
If it is given the go ahead, the rapid reaction force would be sent to trouble spots around Africa at just a fortnight's notice - stepping into conflicts where richer nations are reluctant to venture.
Our southern Africa correspondent Karen Allen has been on exercise with them.
Go to next video: Africa army medic's life on front line