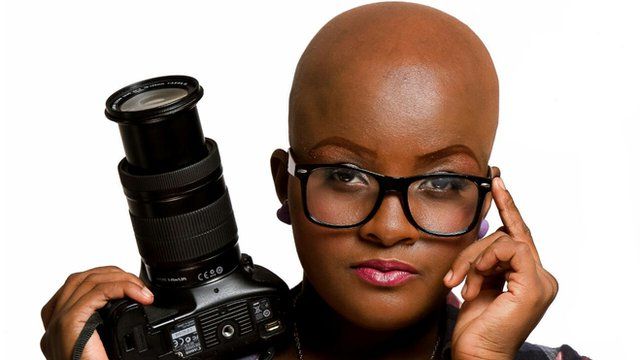 Video
Zambia's bold bald photographer
Zambian photographer Natasha Nguni was born a normal, healthy child, with a head full of hair. But at the age of six, her hair began to fall off, and within weeks she was completely bald.
Numerous visits to doctors soon followed, to no avail. Her distraught mother also tried all sorts of traditional African medicines but it all came to nothing.
Finally, Ms Nguni was diagnosed with alopecia totalis - a condition where the immune system fails to recognise "its own" and attacks hair follicles stopping hair growth.
She has got neither eyebrows nor eye lashes, but the 18-year-old is determined to live a normal life and has embarked on career as a professional photographer, as she told the BBC's Meluse Kapatamoyo.