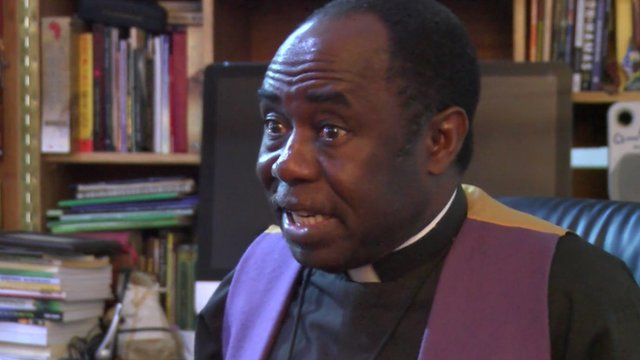 Video
Jos bomb attacks: 'Poor Nigerians need protection'
The archbishop of Jos in central Nigeria has said more must be done to protect ordinary people, after at least 30 were killed in twin bomb attacks.
Archbishop Ben Kwashi told the BBC that most of the victims were poor and defenceless.
Thursday's attacks on a crowded market have been blamed on Boko Haram, which has previously targeted churches and mosques in Jos.
The Anglican archbishop said the bombers would not succeed in fomenting religious divisions in the city, as it was clear they did not represent Nigeria's Muslim population.
But he said ordinary people needed more protection.
"Government must step up, to show that it cares about the weak, about the poor, about those who have no means at all in the society."
Go to next video: Assessing the threat of Boko Haram