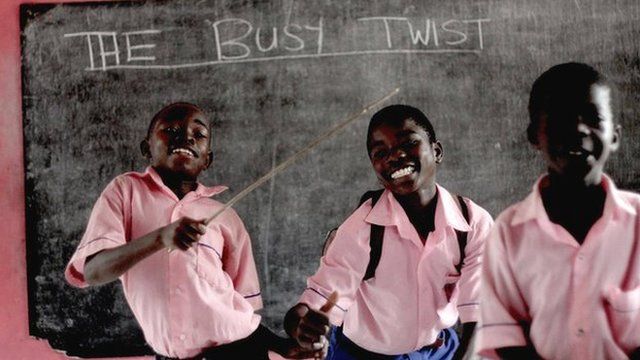 Video
The Ghanaian beat: Friday Night by The Busy Twist
London DJs The Bush Twist shot a music video of their track Friday Night around Ghana.
With a rented boom box the pair took to the streets, filming passers-by in Accra, school children in Akim and the landscapes of the Kwame Nkrumah Memorial Park.
"People were just so excited and happy. When people hear music and a beat they want to dance. You don't have to ask. They will just come and dance and jump in front of your camera," says Ollie Williams, one of The Busy Twist duo.
Inspired by highlife, reggae and dance sounds emanating from Ghana's streets and clubs, the track represents something different from digitally driven dance music.